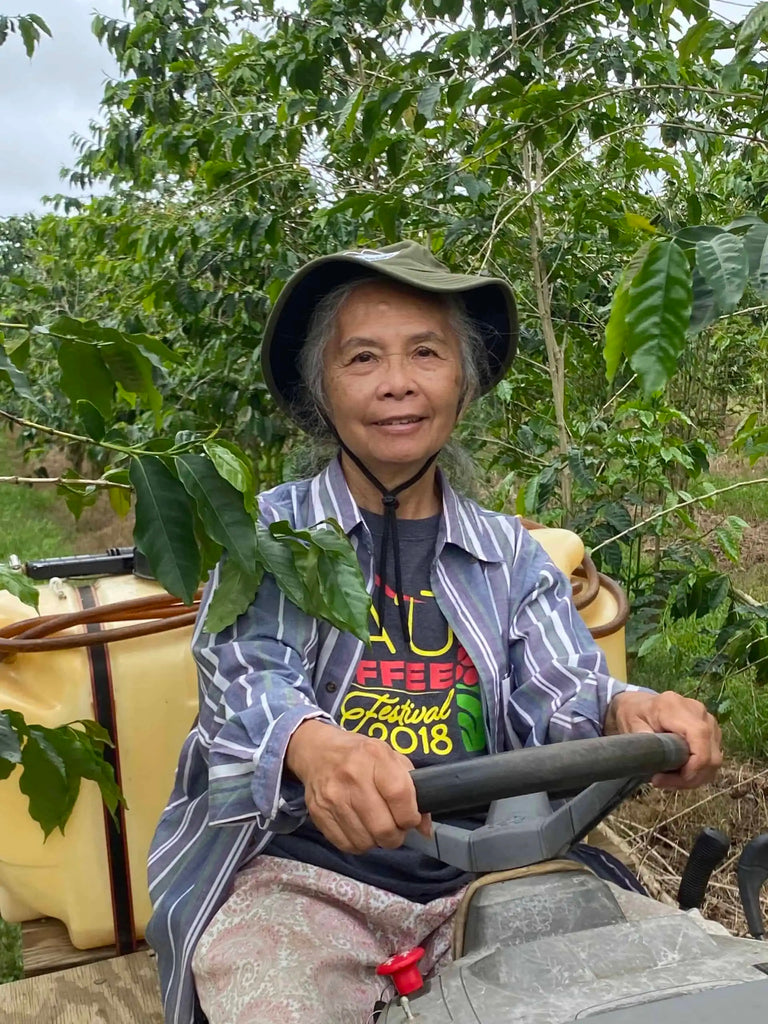 Here's some good news for the holidays: Coffee Review has named our beans among the most exciting coffees released in 2023. We're pleased to see them choose our Grand Champion Red Bourbon Natural as #8!
Notes about these beans from Coffee Review: "Delicately fruit-forward, richly aromatic. Lychee, tangerine, wild honey, tarragon, sandalwood in aroma and cup. Sweet, gently tart acidity; plush, syrupy-smooth mouthfeel. Integrated, long, flavor-saturated finish."
These is a triumph for our 71-year-old co-founder, Lorie Obra, who harvested these coffee cherries by hand, personally managed their drying, and roasted them herself. 96 points is her highest Coffee Review score so far -- and she has no plans to retire.
In addition to earning a spot in Coffee Review's Top 10 of 2023, our Grand Champion Red Bourbon Natural was the top ranked coffee by women producers in Coffee Review's March issue. You can read more about Lorie Obra here.