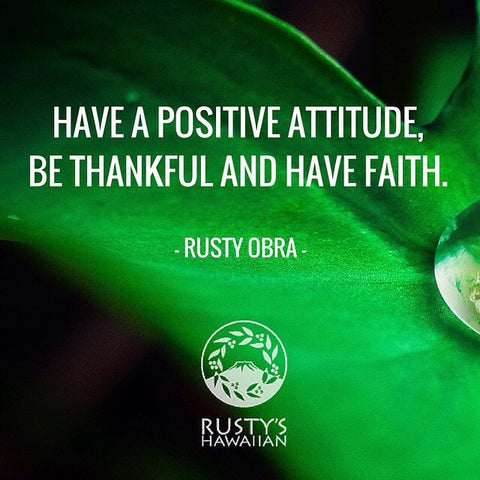 Almost 10 years after Rusty died, his parting advice to our family still sits at the heart of Rusty's Hawaiian.

With only a few weeks left to live, my father warmly greeted visitors at the hospital and even cracked jokes. Astonished, I said to him, "Daddy, you're dying! How on earth do you manage to be so happy?" His reply, in this quote, is the greatest gift he ever gave us.

It wasn't easy to practice those words. Making a go of my father's coffee farm, mill and roastery brought plenty of challenges. To name a few: drought; endless experimentation in learning how to make great coffee; and struggles to gain recognition for Ka'u, our district on the Big Island that was known for sugarcane until the 1990s.

As Rusty's Hawaiian won domestic and international awards, we discovered something far more important than how to make quality coffee: We'd learned to believe in ourselves, push past fear and find joy in difficult circumstances. In short, we no longer were repeating Rusty's advice to ourselves. We'd made those words our own. And now, we're passing them along to you.
~Joan Obra